EN

Sustainability as a virtuous combination of important investments and sustainable development goals. Sustainability as love for the environment and, above all, for one's own territory. Sustainability as a daily challenge. Over the years, Franchi Umberto Marmi has made sustainability a genuine part of their business model in a world where acting with awareness and respecting people have become top priorities. Research, innovative tools, and rigorous standards are the foundation of informed choices. These choices are applied to the production process, as well as to the entire workplace environment, ensuring the wellbeing of everyone who contributes to advancing the values of the company and thus guaranteeing the high quality of the final product.
"
Our biggest challenge in this new century is to take an idea that seems abstract - Sustainable Development - and turn it into a reality for all the world's people
"
Kofi Annan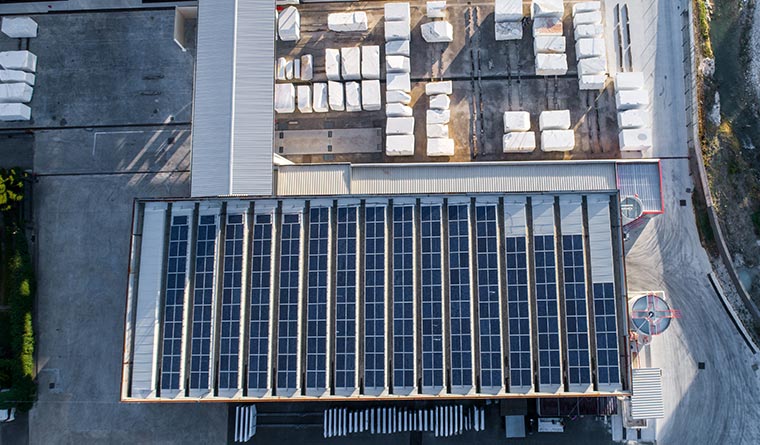 Photovoltaic panels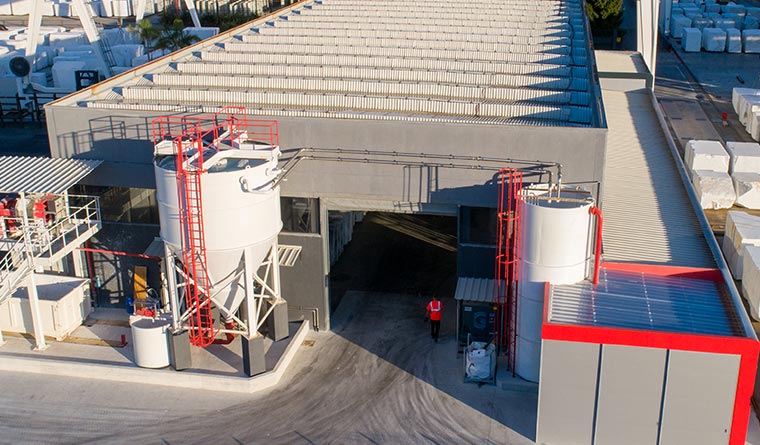 Waste water purification
Certifications
The commitment of Franchi Umberto Marmi translates into significant numbers in terms of achievements and certifications. Over the years, the company has adopted an integrated Quality/Environment/Safety certification system, following the international standards ISO 9001:2015, ISO 14001:2015 and ISO 45001:2018, respectively. The observance of these standards guarantees the continuing improvement of performance in each category. In following this direction, the company began an analysis of environmental sustainability not limited merely to its own production, but encompassing the entire supply chain of its products, known as LCA (Life Cycle Assessment). In 2020, these insights led to EPD, or "Bettogli Marble slabs of thickness 2 and 3 cm Environmental Product Declaration", the certification and subsequent publication of an Environmental Product Declaration registered at The International EPD® System. The study was developed according to the ISO 14040, ISO 14044, ISO 14025 standards and the requirements of the UNI EN 15804 standard and considers all processes related to product operation: from the extraction of raw materials to the production, use and product maintenance, up to the reuse and disposal of all final waste. The published EPD is a verified and registered type 3 environmental declaration, which communicates transparent and comparable information of the environmental impact throughout the product's entire life cycle. As a result, Franchi Umberto Marmi's Bettogli marble slabs are recognized all over the world as a material with environmental certification and by the leading green building rating systems: LEED (USA), BREEAM (UK, Netherlands, Spain, Germany, etc.), ENERGY STAR (USA), GREEN STAR (Australia, New Zealand), HQE (France). In Europe, the company is also recognized for its GPP (Green Public Procurement) or "green purchasing".