EN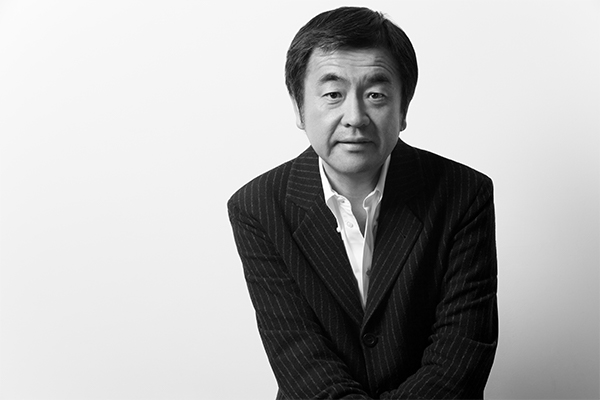 Riconosciuto come uno dei maestri di un'architettura definita contestuale, Kengo Kuma è anche uno dei protagonisti della scena architettonica giapponese e contemporanea assieme a Tadao Ando, Toyo Ito, Sou Fujimoto. Nato a Yokohama nel 1954,dopo gli studi in architettura, nel  1987 fonda a Tokyo il suo primo atelier "Spatial Design studio" (ora "Kengo Kuma & Associates"). Dal 2008 ha aperto anche la sede di Parigi.
Mettendosi "quasi in ascolto" dei materiali stessi, Kuma è "impegnato da anni in una seria critica a quello che definisce il 'metodo del calcestruzzo', nel desiderio di trovare un'alternativa all'uso di questo materiale che 'governa' il mondo" (Treccani).
All'attività pratica e teorica Kuma ha affiancato negli anni una lunga carriera accademica: attualmente professore presso la University of Tokyo, ha insegnato anche alla Columbia University, alla University of Illinois e alla Keio University. Molti i riconoscimenti ottenuti: l'Architectural Institute of Japan (1997); lo Spirit of Nature Wood Architecture Award in Finlandia (2002); l'International Architecture Award for the BestNew Global Sesign (2007); l'onorificenza di Officier de l'Ordre des Arts et des Lettres della Repubblica Francese (2009).
Works
Kengo Kuma ha realizzato per Franchi Umberto Marmi Erodescape: una opera che muta il concetto e la percezione del 'marmo sottile', partendo dalla consapevolezza dei limiti imposti sullo spessore e dovuti ai processi di taglio della pietra. Le cavità ottenute scavando nella materia diventano così un affascinante paesaggio in negativo. Ispirata dall'incessante lavoro dell'acqua e del vento che erodono ogni paesaggio roccioso, l'opera è stata ottenuta attraverso processi di lavorazione come la sottrazione e la lucidatura fino ad ottenere la sottigliezza desiderata. La lastra di marmo, alleggerita via via della materia in eccesso, si modella come una topografia erosa.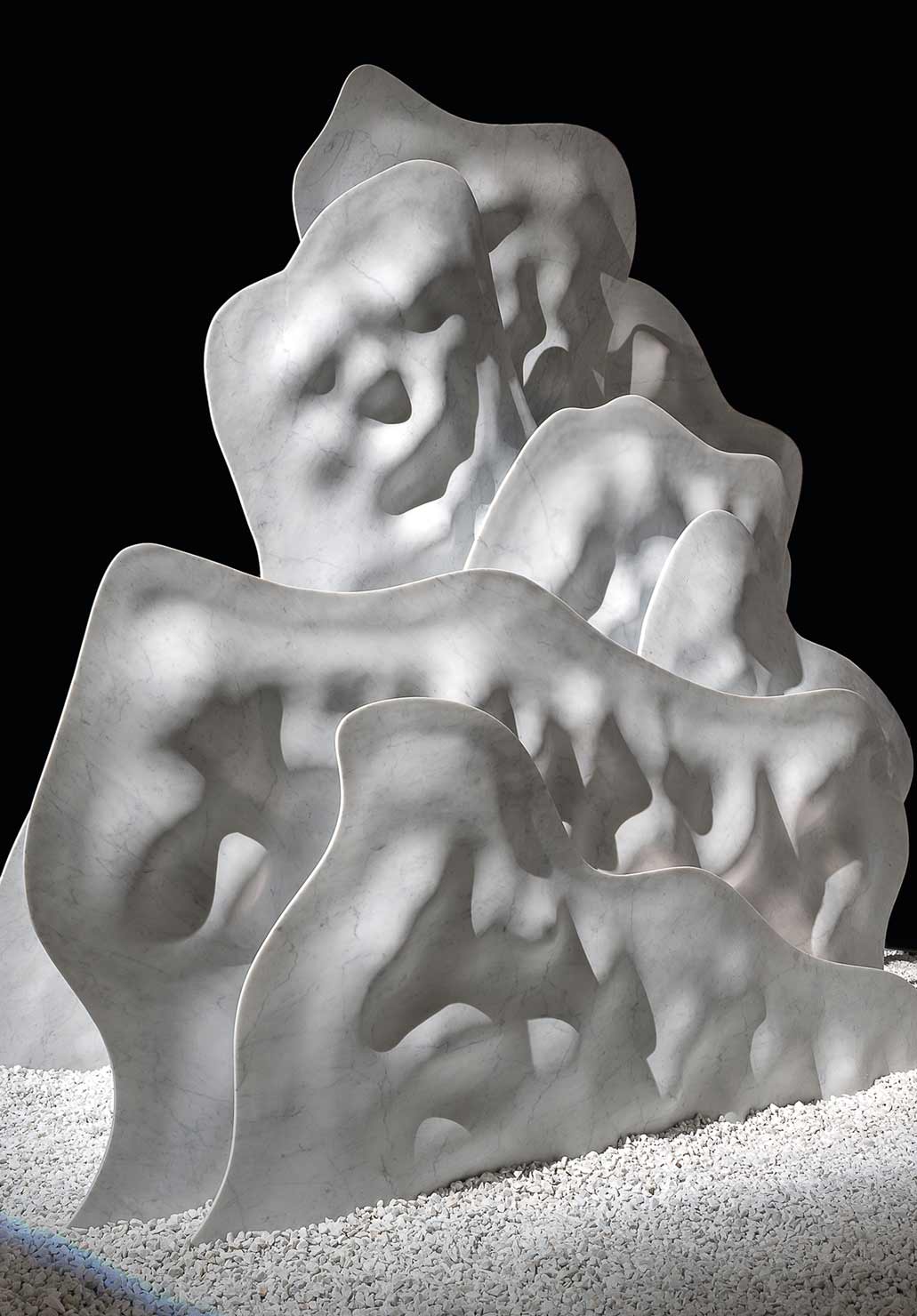 ERODESCAPE_04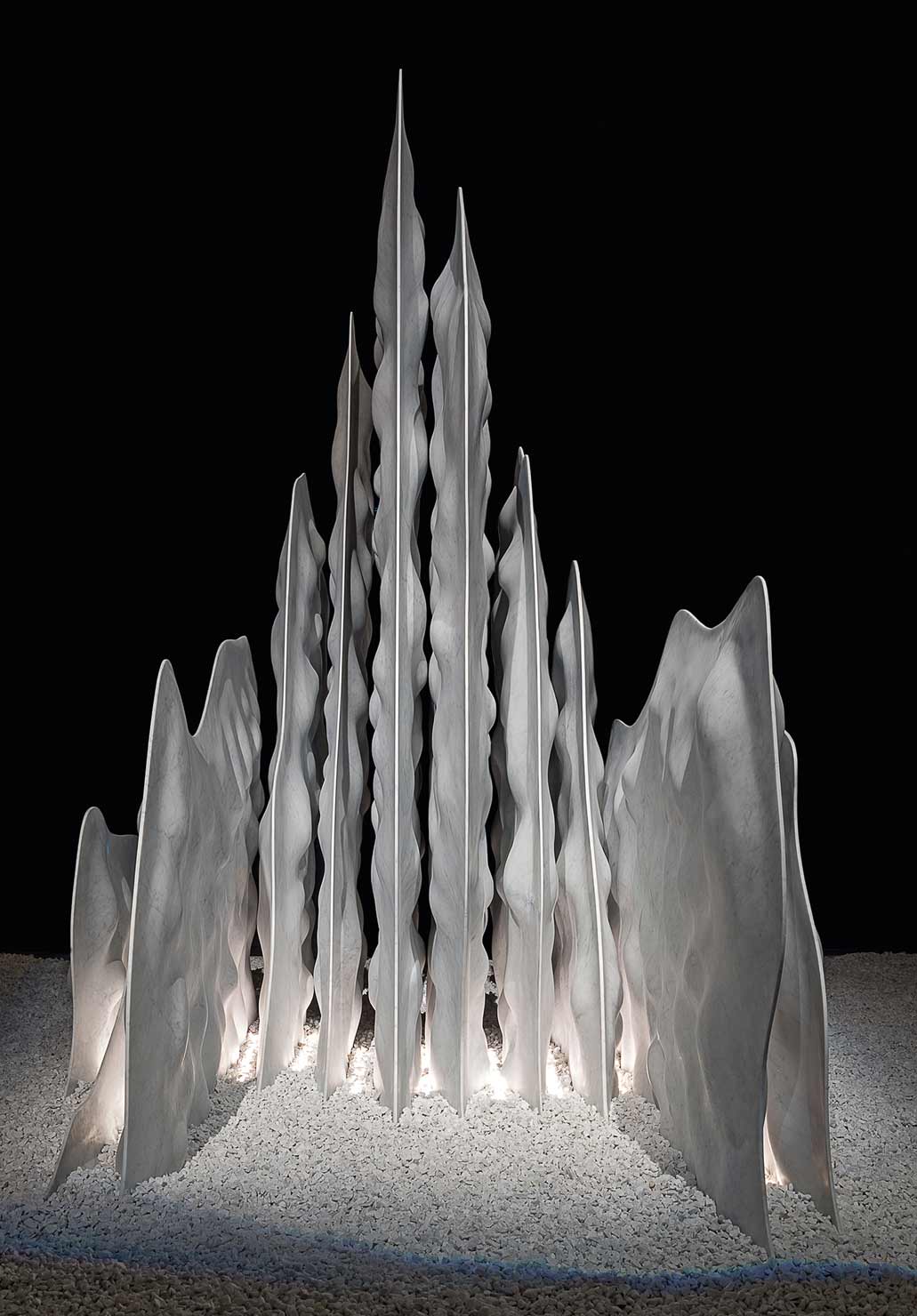 ERODESCAPE_01
ERODESCAPE_02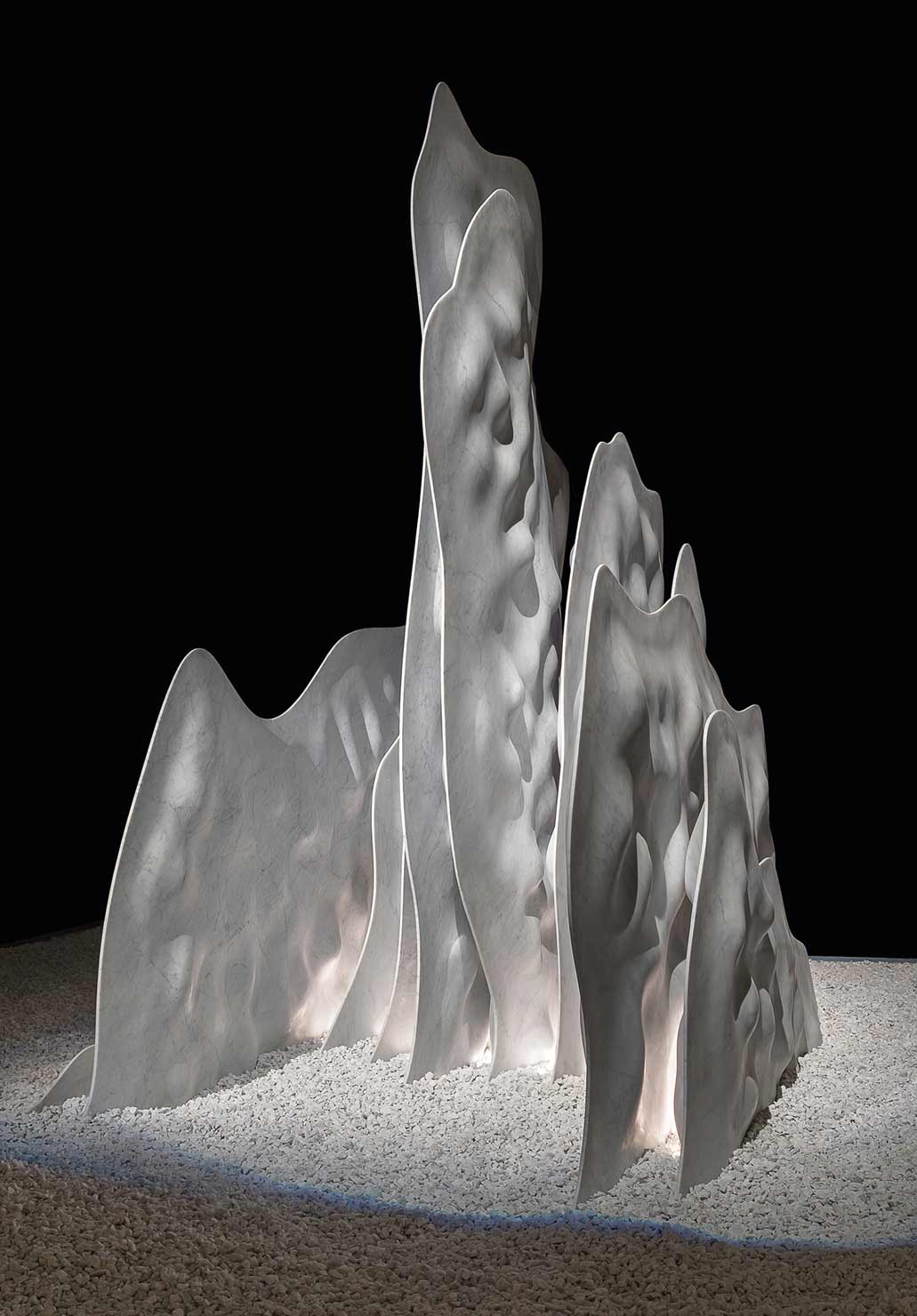 ERODESCAPE_03